.bat'Leth Training Manual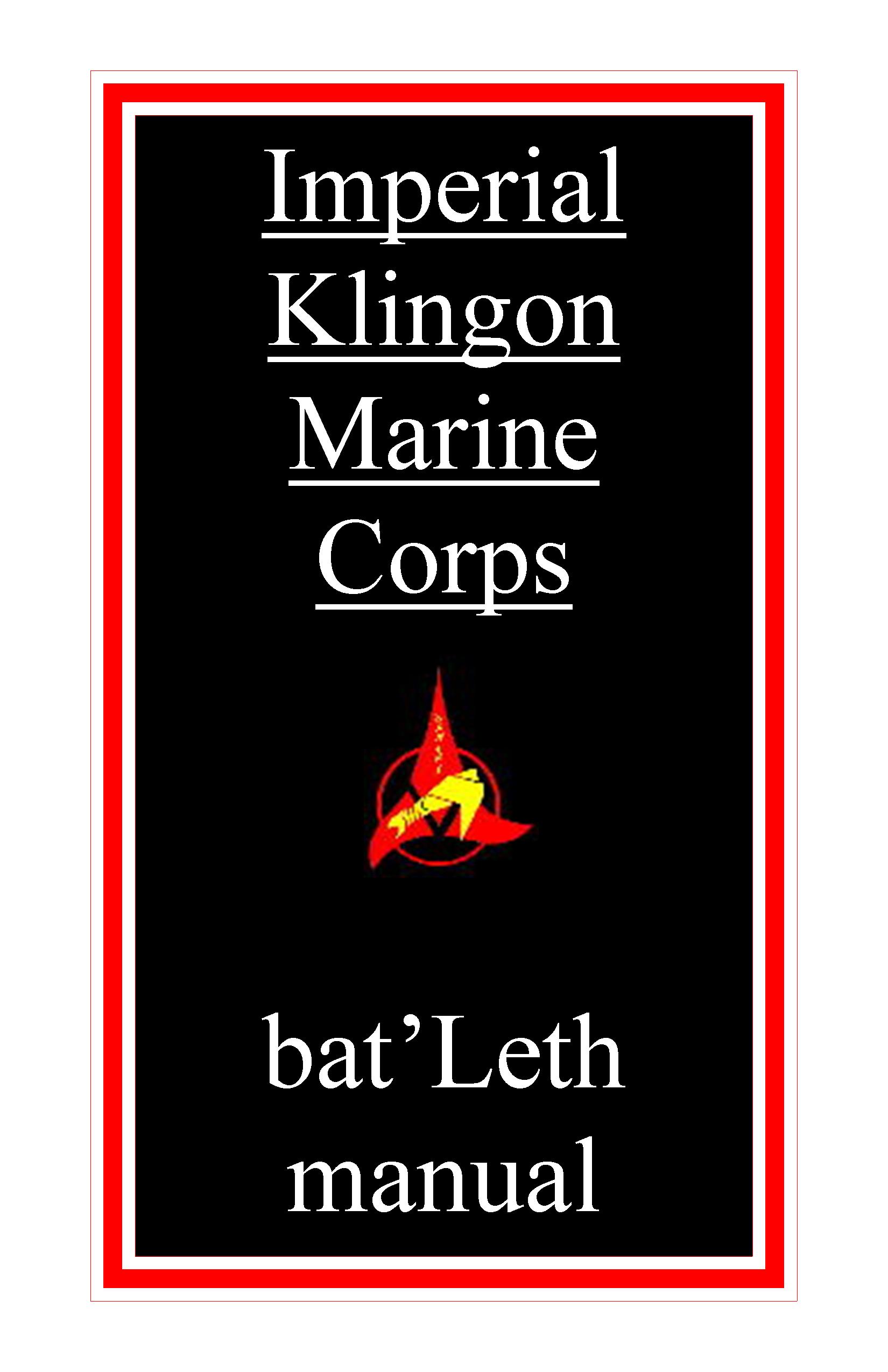 This is an official manual of the TíLeSI Military Academy. It serves for the standardization of the batíleH use. Herewith a least standard should be put for all students. The necessity arose from house-specific foreknowledge of the students and their different abilities resulting from it.
Although these techniques evolved on an alien planet in an entirely warlike culture, they are nonetheless similar in many way to the sword and spear techniques of ancient Earth. Many believe these simple methods are based on universal constants and racial genetic memory to form the foundation of later Jedi swordsmanship.
This edition has been translated from German. Since German is much akin to Klingonee in syntax and sentence structure, this lends a certain authenticity to the instructions. German text is given first; English translation is enclosed in brackets or on the facing page. Explanatory words or phrases are given in parentheses.

Contents Include:

Nomenclature


How to Hold the bat'Leth


Basic Movments


Attacking Techniques


Defensive Techniques


Internal Structure of the Imperial Forces
You can find the Imperial Kingon Marine Forces everywhere, JUST FOLLOW THE NOISE!



Retail $19.95 + $5 Priority Shipping
5 1/2 x 8 1/2 inches; photos and illustrations
Pay With PayPal
| | |
| --- | --- |
| | <! "https://www.paypal.com/en_US/i/btn/view_cart_02.gif"> |
To order by mail click here bat'Leth Manual
When ordering by mail: Indicate book or item and mail with your
name, address, city, state and zip code to:
Dojo Press
PO Box 209
Lake Alfred FL 33850
Please include check or money order. Canada and Foreign
orders, please add $15 per order for shipping. US Funds Only.
DOJO HOMEPAGE AUDIOTAPES VIDEO TAPES FEATURED AUTHOR
SUBMIT YOUR MANUSCRIPT INQUIRIES COMPANY PROFILE
For General or Advertising Information Contact: Dojo Press
Copyright © 2017 Dojo Press
All rights reserved. Do not duplicate or redistribute in any form. SM112476