Ashida Kim Hands of Death T-Shirt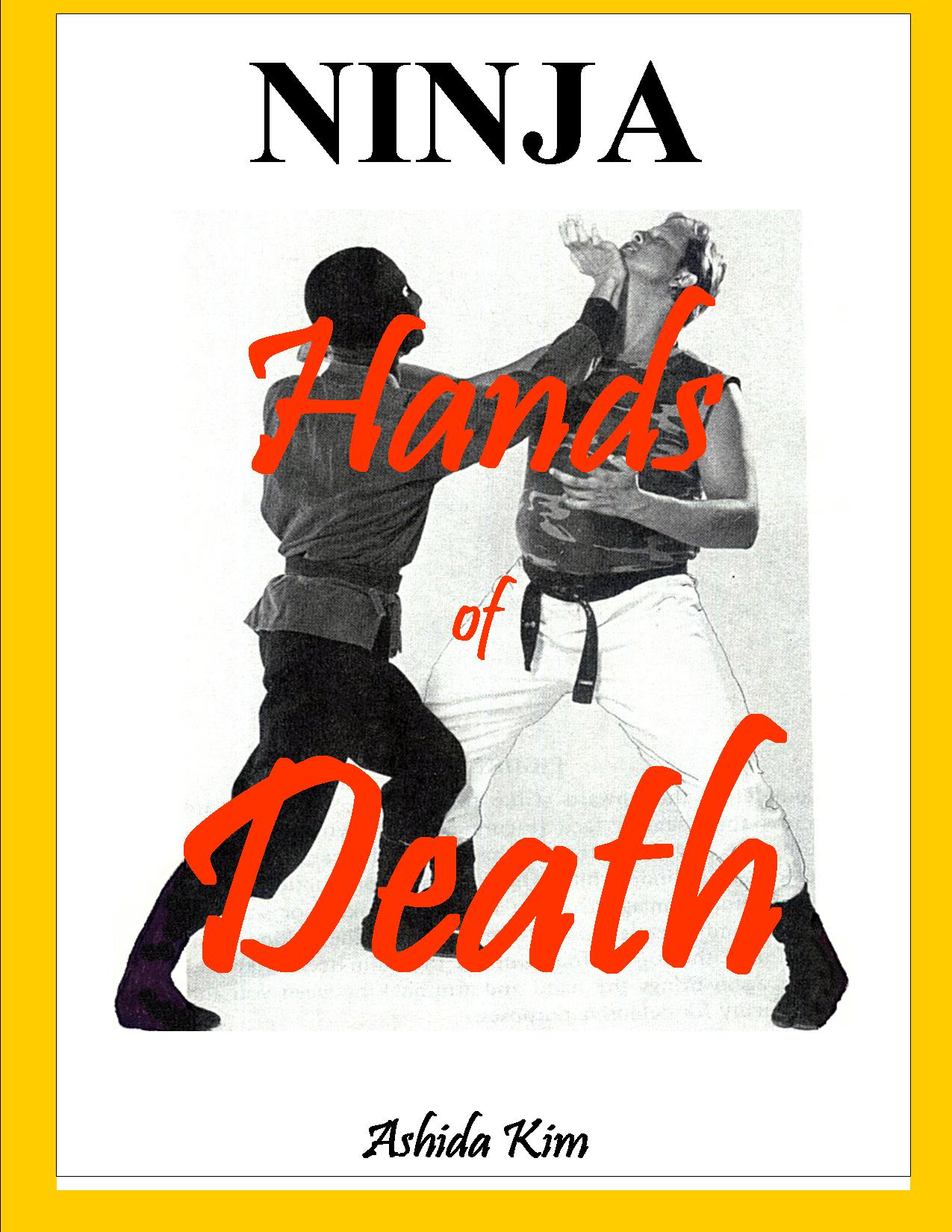 "...without doubt, the most savage and terrifying self-defense form known to man..."


In 1968 Ashida Kim became a member of the Black Dragon Fighting Society by learning Count Dante's Dance of Death in a closed Dojo at a secret training session in Chicago while protesting at the Democratic National Convention. Meeting Count Dante was a pivotal moment in his martial arts career because membership in this most ancient and honorable fraternity enabled him to learn Ninjitsu, not a martial art at all, but a field of study that encompasses fistic and grappling arts, weapons, strategy and tactics, self-defense, but most of all healing and knowledge. He has taught Kata Dante, the Dance of the Deadly Hands, all over the world to continue the tradition of this fellowship and developed with the other masters a system of Qi Gong Exercises based on the ancient secrets of Dim Mak for good health and longevity.
"Kata Dante is composed of twenty-seven of the deadliest Poison Hand techniques ever devised by the mind of man, each one of which is guaranteed to kill, cripple, or maim any attacker. Kata Dante is not for the squeamish nor the weak at heart. It is solely designed to rip off the enemy's head so you can spit in his neck and stomp him into mush. The effective execution time of this form is five seconds." Ashida Kim.
The staggering and lethal brutality of Kata Dante against a single opponent in record time creates a "psychological dis-incentive" for any retaliation or intervention by his mates or crew. It is over so fast you don't even have time to hesitate by considering the implications of self-defense legality versus taking a human life. That is for after you have won.
Kata Dante is like having a gun. Except, it can't be taken away from you to legislated out of existence. Once you have learned it, you are the master of your fate, the captain of your soul. Live your life as an exclamation, not an explanation. Dare to be great! You are the Chosen!
This is the direction of our order for the 21st century. To bring peace and empower others. We have always been considered the best of the best. We invite you to join us in this noble cause.
Please indicate in the note section or order form the following information:
* Style/Name of Shirt

* Size- Medium, Large, Extra-Large, XX-Large

* Quantity

* Special Order Information

* Be all that you can be...walk among the great ones...be one of the Few...who set a good example for all...

Hands of Death T-Shirt $29.95
Pay With PayPal

| | |
| --- | --- |
| | <!"https://www.paypal.com/en_US/i/btn/view_cart_02.gif"> |
Please specify Item Number and Size in the Note section of the Online Order Form


To order by mail click here Hands of Death T-Shirt
When ordering by mail: Indicate the item by name and number, include size desired, and mail with your
name, address, city, state and zip code to:

Dojo Press
PO Box 209
Lake Alfred FL 33850

Please include check or money order. Canada and Foreign
orders, please add $12 per order for shipping. US Funds Only.






DOJO HOMEPAGE AUDIOTAPES VIDEO TAPES FEATURED AUTHOR
VANISHING NINJA SUBMIT YOUR MANUSCRIPT INQUIRIES COMPANY PROFILE

For General or Advertising Information Contact: Dojo Press




Copyright © 2012 Dojo Press
All rights reserved. Do not duplicate or redistribute in any form. SM112476