Deadly Grip of the Ninja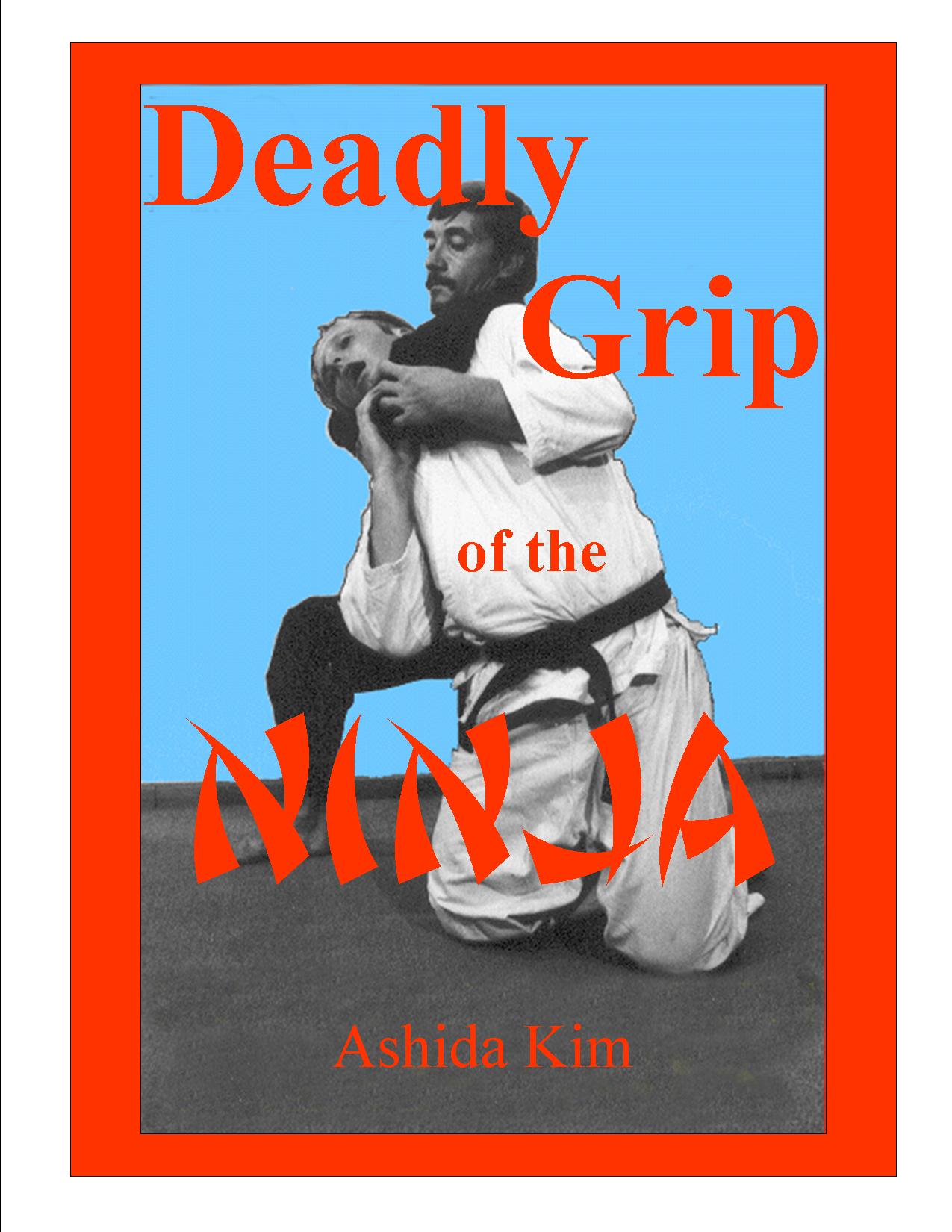 World Famous Ninja Master
Ashida Kim
-presents for the first time ever to the public-
the most secret and forbidden art of ancient
NINJA Throws and Takedowns
[Digitally re-mastered 2004]
INCLUDING:
*TAISO– Body Conditioning and Stretching Exercises
*UKEMI– The Art of Falling and Rolling Without Injury
*TAKEDOWNS– Breakdowns, Wristlocks, Arm Levers
*THROWS– Hiplock, Headlock, Arm Drag, Wheel Throw
*RANDORI– Free Sparring Practice Method for Self-Defense
*KUMITE– Full Contact, No Holds Barred vs Phil Tempel, S.A. Middleweight Champion
1 hour; Color; DVD Format; $29.95
| | |
| --- | --- |
| | <!width="100" height="30"> |
To order by mail click here Deadly Grip Of The Ninja
When ordering by mail:  Indicate book or item and mail with your
name, address, city, state and zip code to: Dojo Press
PO Box 209
Lake Alfred FL 33850
DOJO HOMEPAGE   AUDIOTAPES    VIDEO TAPES   FEATURED AUTHOR
   VANISHING NINJA    SUBMIT YOUR MANUSCRIPT    INQUIRIES   COMPANY PROFILE
For General or Advertising Information Contact: Dojo Press
Copyright © 1998 Dojo Press
All rights reserved. Do not duplicate or redistribute in any form. SM112476
Please include check or money order.  Canada and Foreign
orders, please add $5 per order for shipping. US Funds Only.