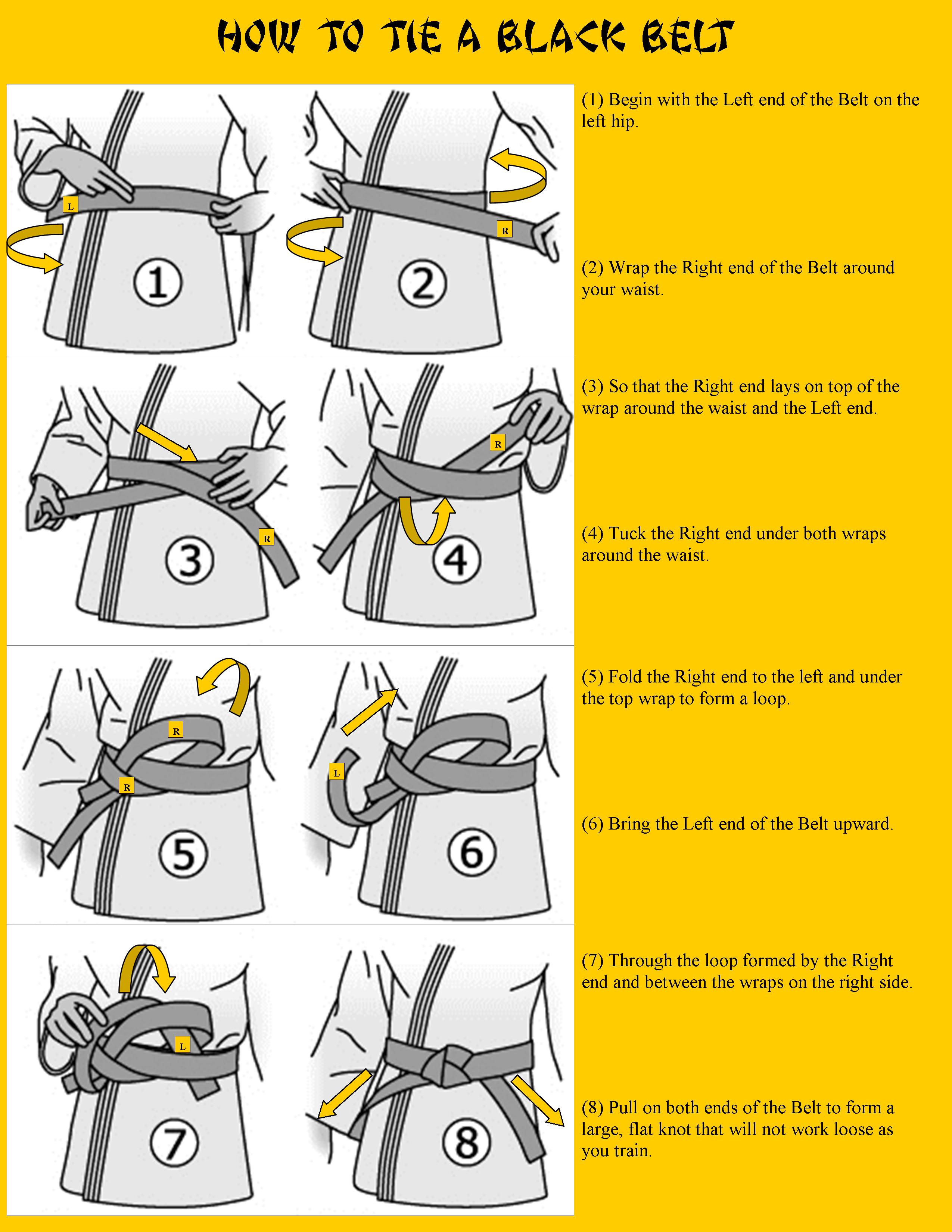 The Ceremonial Black Belt is a Badge of Rank, a Girdle of Strength, a Pledge of both Duty and Responsibility and a symbol of the level of skill and proficiency of the wearer. The knot should be placed in the center of the waist, just below the navel. This represents that the martial artist follows the "middle path" of peace and harmony. This method of tying the belt or "obi" is the standard used by members of the DOJO-Academy of Martial Arts.
DOJO HOMEPAGE AUDIO CDs VIDEO DVDs FEATURED AUTHOR
SUBMIT YOUR MANUSCRIPT INQUIRIES COMPANY PROFILE
For General or Advertising Information Contact: Dojo Press
Copyright 2014 Dojo Press
All rights reserved. Do not duplicate or redistribute in any form.