Grandmaster Lawrence Day


Hanshi Frank Dux was trained in Poison Hand techniques by Grandmaster Lawrence Day, one of the original students of Count Dante. "John was one of the early pioneers of Karate in the Chicago area. In a time when karate was strictly traditional he began teaching an eclectic system that was applicable to real life combat and self defense. He was one of the first instructors to teach 'mixed martial arts,' borrowing whatever worked from various systems. He sponsored the first full contact tournaments in the U.S. starting in 1967. Kumite between the various schools were practiced with contact but these were the first open tournaments that didn't use the point system. There was no protective equipment in those days and the fights were often brutal and bloody affairs. The martial art media and the martial arts community didn't approve of them and many schools refused to support the tournaments. John was just ahead of his time. Now these types of tournaments are common place."
According to urban legend, Count Dante, First Grandmaster of the Black Dragon Fighting Society in America and master of the Dance of Death, had participated in forbidden Death Matches on the closed Chinese mainland and had killed three men with his bare hands using the Tibetan Burning Palm taught to him by master Senzo Tanaka. He was schedule to fight again in 1975. With his untimely death the invitation was offered to his young protégé, Frank Dux, who competed in Keehan's place in the coveted and legendary Kokuryukai, Black Dragon Fighting Society No-Holds Barred, Anything Goes, Last Man Standing Kumite. This event is the basis of the 1988 classic martial arts film Bloodsport. based on true events in the life of Frank Dux, Undefeated Champion 1975-1981, who still holds sixteen unbroken World Records for Fastest Punch, Fastest Kick and Fastest Knockout.
FREE! POISON HAND T-SHIRT
with purchase of Simplified Poison Hand; includes Certificate
Don't Tell People To Back Off!
Let your T-shirt do It for You!
Due to social distancing guidelines DOJO Press offers for the first time ever, the Grandmaster Lawrence Day Poison Hand T-Shirt Collection!
These shirts come with a certificate of authentication signed by GM Day indicating that you have been trained in the Secret Poison Hand System of Kung Fu as taught by Count Dante.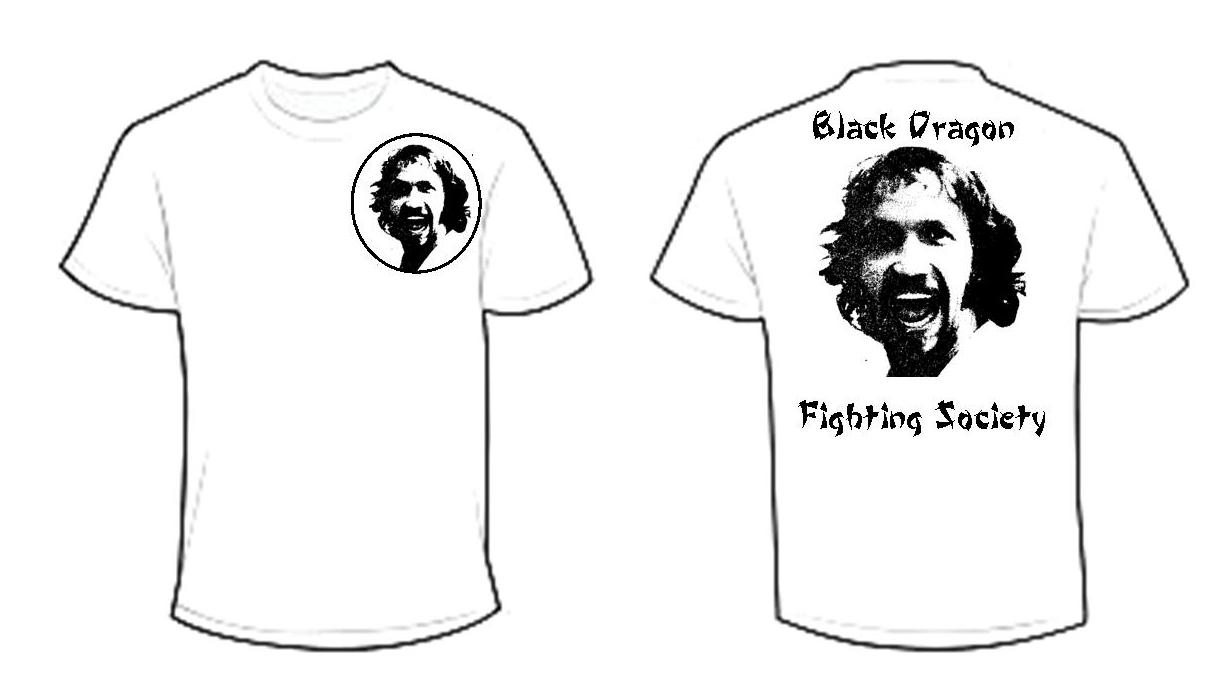 Shirt One: Khaki; has the GM Day badge of Dim Mak proficiency on the chest and his face in Kiai on the back. Psychologically, this will discourage any one from sneaking up on you from behind.
Sizes Small to XXLarge A $29.95 Value!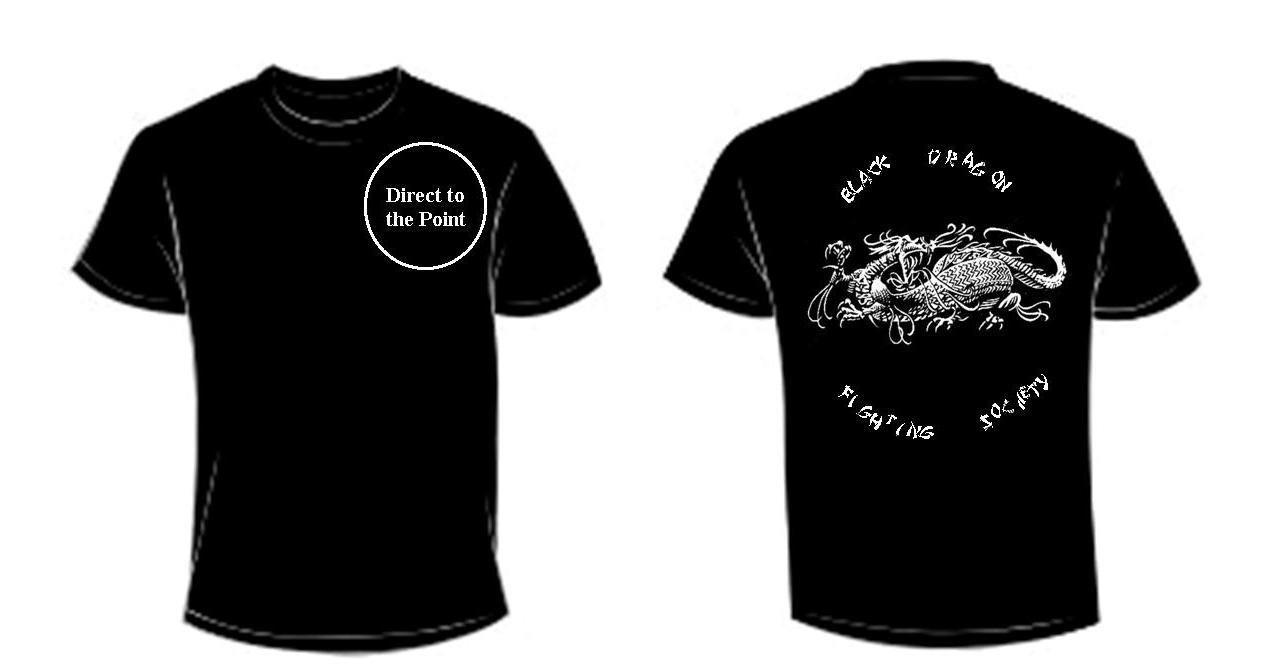 Shirt Two: Black; has the inscription Direct to the Point on the chest badge. This means that you will not hesitate to strike to any one of the three deadliest Poison Hand Pressure Points that will render any opponent defenseless. On the back is the circular logo of the BDFS indicating the source of this knowledge.
Sizes Small to XXLarge A $29.95 Value!
Please indicate in the note section or order form the following information; or, by E-Mail to dojopress@aol.com:
* Style- Color, Name of Shirt [choose one]

* Size- Small, Medium, Large, Extra-Large, XX-Large

* Quantity

* Special Order Information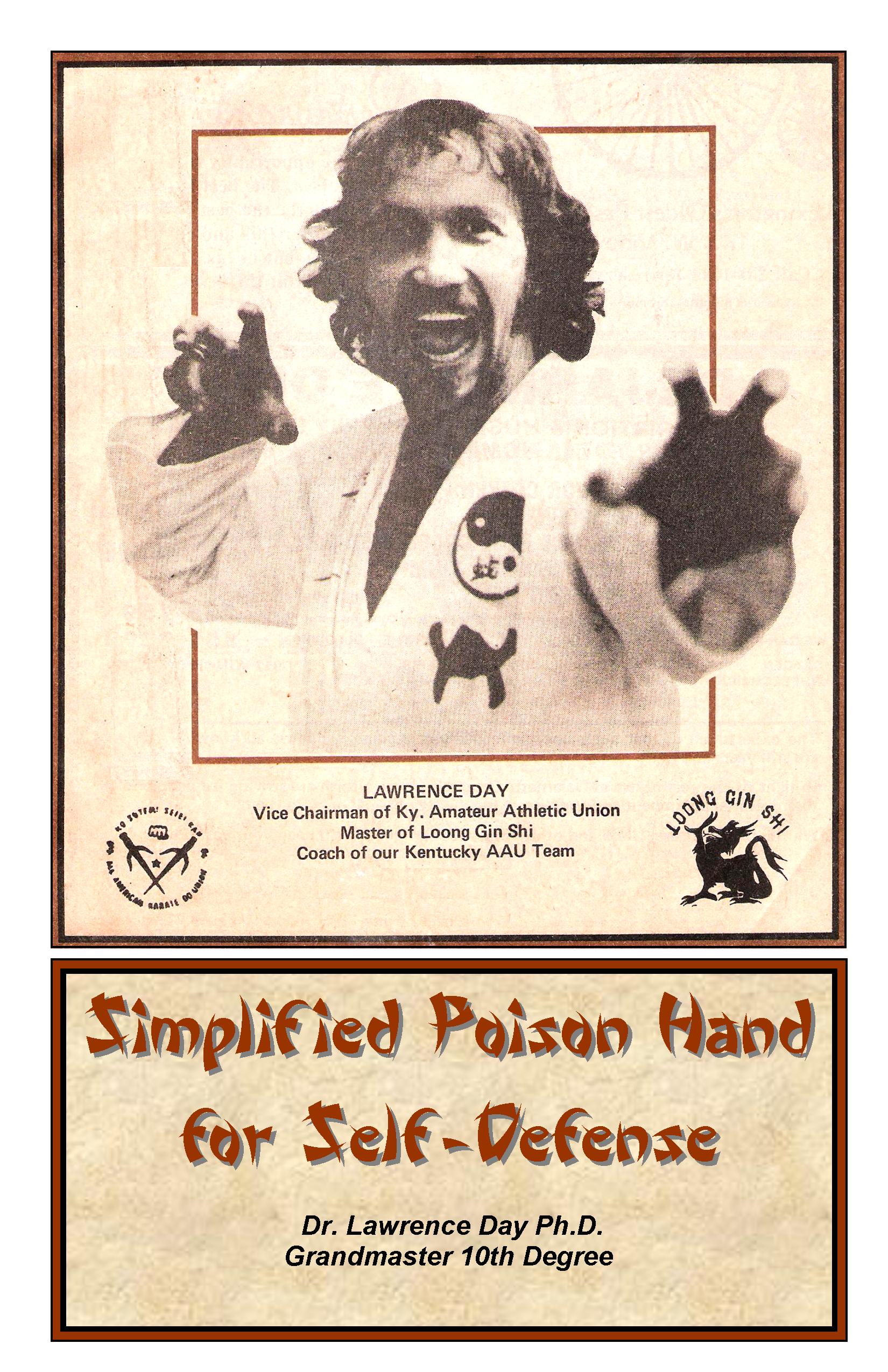 Dr. Day was grandmaster of the Black Dragon Fighting Society and had sixty plus years of study in the unholy art of the Poison Hand. He trained many students to high levels of skill, but also taught simple self-defense that could be learned quickly and easily. This handbook is the result of those teachings. You don't have to know a thousand pressure points or be an acupuncture master to be effective in combat. Included in this package are three techniques that will make you invincible, and in this day and age, being able to defend yourself is necessary for survival.
These T-Shirts are offered by his many students in commemoration of the deeds and exploits of one of the early pioneers of the martial arts in American and in honor of Black Dragon Fighting Society Grandmaster Lawrence Day and his teachings.
* Be all that you can be...walk among the great ones...be one of the Few...who set a good example for all...

Poison Hand T-Shirt $29.95
Pay With PayPal

| | |
| --- | --- |
| | <!"https://www.paypal.com/en_US/i/btn/view_cart_02.gif"> |
Please specify Item Number and Size in the Note section of the Online Order Form


To order by mail click here Poison Hand T-Shirt
When ordering by mail: Indicate the item by name and number, include size desired, and mail with your
name, address, city, state and zip code to:

Dojo Press
PO Box 209
Lake Alfred FL 33850

Please include check or money order. Canada and Foreign
orders, please add $12 per order for shipping. US Funds Only.