NINJA Cloak and Dagger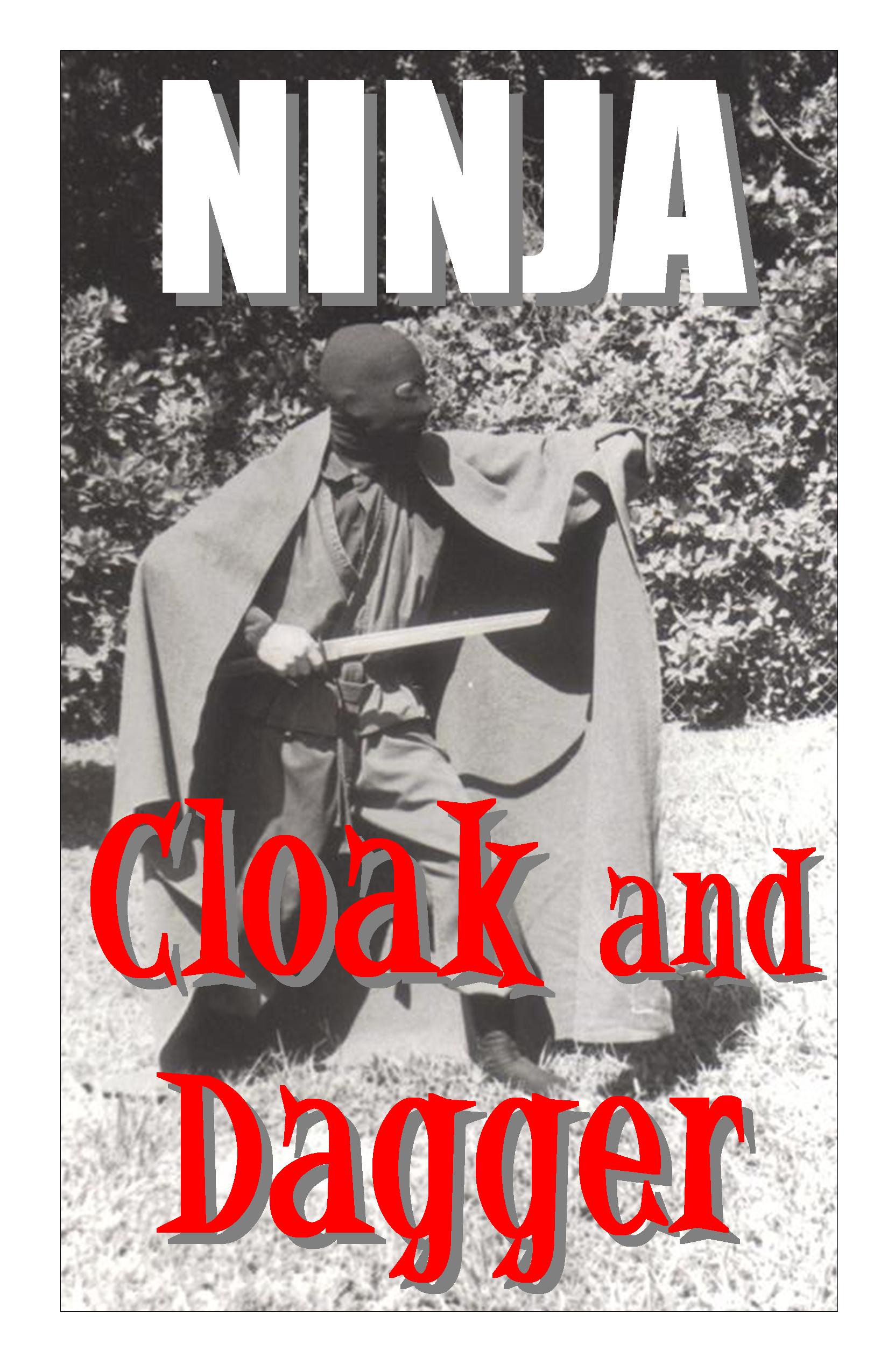 Cloak and Dagger is a term often used to refer to spies and espionage activities. The stock and trade of Ninjitsu. Often operating in disguises that did not permit them to carry weapons, the Ninja devised new systems of fighting with unorthodox and concealed weapons.

As a spy, the Ninja experimented with the tools of his trade- the Cloak and Dagger. To the true martial artist, anything can be a weapon. A stick, a rock, a handful of sand, even an article of clothing, like a cape or blanket. And so, Kimono-no-Jitsu was developed:
*How to use it as a Magicianís Scarf to vanish instantly
*How to use it as a Matadorís Cape to taunt the enemy
*How to use it as a Net to entangle and trap the enemy.

Of course, fighting with a dagger or knife was a common enough skill in the feudal age when Japanese Ninja flourished. Consequently, they studied with the most vicious and successful knife wielders of their day and developed a set of techniques that have no equal.
*Hsiao Chien Do, the Hidden Dagger Form
*Iaido-Fast Drawing the Sword
*An Sha Che-The Knife in Darkness
*Espionage as a Weapon
Presented here are a few of the secret tricks of the trade used to turn any jacket, raincoat, blanket or tablecloth into a magical weapon that enables the wearer to vanish invisibly or strike down the enemy and remain unseen. Principles upon which the Ninja based many applications of psychological warfare as well as physical combat.
ONLY Ashida Kim has shown you how to fight with this long forgotten and often overlooked exotic weapon from the secret Ninja arsenal.
$34.95 + $5 Priority Shipping
200 pages; 5 1/2 x 8 1/2 inches; illustrated with photographs
Pay With PayPal
| | |
| --- | --- |
| | <! "https://www.paypal.com/en_US/i/btn/view_cart_02.gif"> |
To order by mail click here NINJA Cloak and Dagger
When ordering by mail: Indicate book or item and mail with your
name, address, city, state and zip code to:
Dojo Press
PO Box 209
Lake Alfred FL 33850
Please include check or money order. Canada and Foreign
orders, please add $5 per order for shipping. US Funds Only.
DOJO HOMEPAGE AUDIOTAPES VIDEO TAPES FEATURED AUTHOR
VANISHING NINJA SUBMIT YOUR MANUSCRIPT INQUIRIES COMPANY PROFILE
For General or Advertising Information Contact: Dojo Press
Copyright © 2014 Dojo Press
All rights reserved. Do not duplicate or redistribute in any form. SM112476