Tai-Jin Bugei Ryu Kenjutsu Basics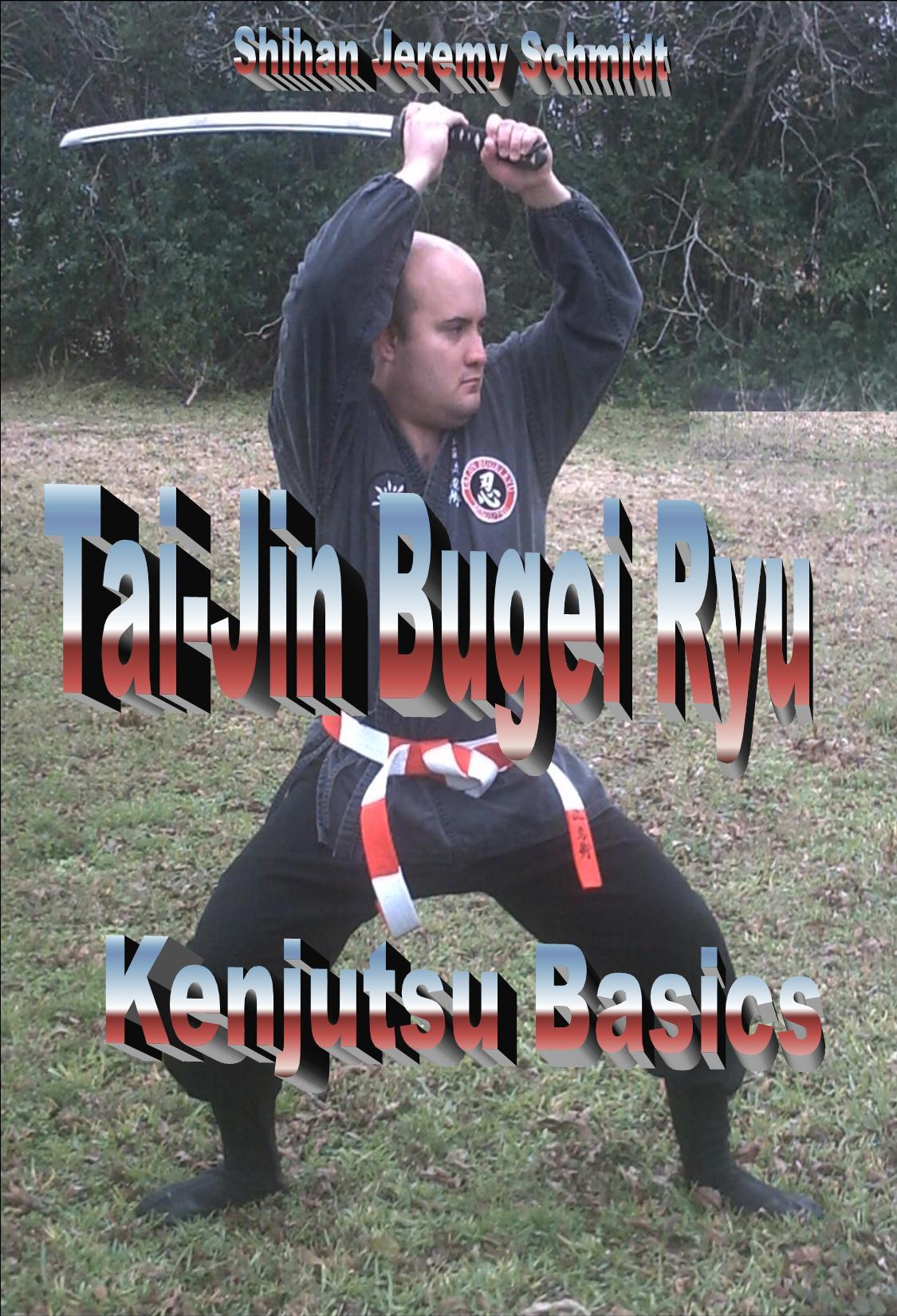 presented by Sensei Jeremy Schmidt 5th Dan Ninjitsu
In this DVD, Sensei Jeremy Schmidt Introduces the basic sword techniques of Tai-Jin Bugei Ryu, illustrating Etiquette, How to Grip the Sword, Basic Cuts, How Each Kamae (stance) can be used to set up the Basic Cuts Slashing Drills, as well as Striking and Blocking and Chiburi (cleaning the blade) and Tameshigeri, the "cutting test."
This instructional video builds on the foundation of the earlier techniques to provide the student with an greater understanding of the methods and practices used in the Tai-Jin Bugei Ryu system.
41 minutes; Color; DVD-NTSC Format, $19.95 + $5 Priority Shipping
Pay With PayPal
| | |
| --- | --- |
| | <!"https://www.paypal.com/en_US/i/btn/view_cart_02.gif" > |
To order by mail click here Tai-Jin Bugei Ryu Kenjutsu Basics
When ordering by mail: Indicate book or item and mail with your
name, address, city, state and zip code to:
Dojo Press
PO Box 209
Lake Alfred FL 33850
Please include check or money order. Canada and Foreign
orders, please add $5 per order for shipping. US Funds Only.
DOJO HOMEPAGE AUDIOTAPES VIDEO TAPES FEATURED AUTHOR
DIGITAL E-BOOKS SUBMIT YOUR MANUSCRIPT INQUIRIES COMPANY PROFILE
For General or Advertising Information Contact: Dojo Press
Copyright © 1998 Dojo Press
All rights reserved. Do not duplicate or redistribute in any form. SM112476