Way of the Spider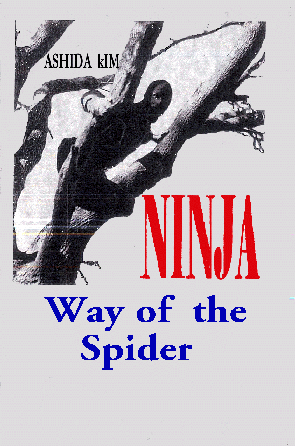 Chinese Martial Arts include many styles and systems based on the movement of animals. Tiger, Crane, Dragon and so on. In Northern Kung Fu there is a system known as Praying Mantis School. And, since these masters were the foundation of pugilism, it is only natural that some schools, like the mystical NINJA should investigate and imitate the actions of animals and insects known to them. Thus was the Spider Style born and developed.


INCLUDING:
*Rope and Tree Climbing *Using the Silken Thread as a Weapon
*The Retrievable Stone of the Ninja *How to Pick Pockets
*Spider Sting (Delayed Death Touch)
Retail $19.95 + $7 Priority Shipping
Pay With PayPal
| | |
| --- | --- |
| | <!"https://www.paypal.com/en_US/i/btn/view_cart_02.gif"> |
To order by mail click here Way of the Spider
When ordering by mail: Indicate book or item and mail with your
name, address, city, state and zip code to:
Dojo Press
PO Box 209
Lake Alfred FL 33850
Please include check or money order. Canada and Foreign
orders, please add $15 per order for First Class Postage. US Funds Only.
DOJO HOMEPAGE AUDIOTAPES VIDEO TAPES FEATURED AUTHOR
SUBMIT YOUR MANUSCRIPT INQUIRIES COMPANY PROFILE
For General or Advertising Information Contact: Dojo Press
Copyright © 2014 Dojo Press
All rights reserved. Do not duplicate or redistribute in any form.