NINJA LOCKPICKS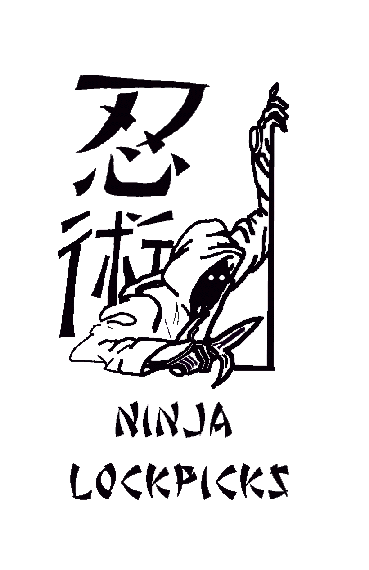 Many of the Ninja who fled Shogun Tokugawa's genocidal sword hunt against the clans, including those of the Koga Prefecture, in which the Black Dragon School was headquartered, eventually found themselves cast among the rougher elements of of the feudal "city" of Kyoto. Ruled by the Yakuza, a shadowy underworld family of gamblers, presiding over prostitution, smuggling, and even murder for hire. Given here are the "tricks of the trade" used by both modern and feudal Ninja to slip latches, pick locks, and pass anywhere unseen to carry out the will of the gangsters with whom they formed an alliance, and sowed the seeds of a secret "army of resistance" that finally came to topple the empire. *Long Finger *Strongboxes and Safes *Improvised Pin Tumbler Picks An interesting historical study for the student of invisibility. 5 1/2 x 8 1/2; illustrated
Retail $19.95 + $7 Priority Mail
Pay With PayPal
| | |
| --- | --- |
| | <!"https://www.paypal.com/en_US/i/btn/view_cart_02.gif"> |

For an online review of this item, CLICK HERE!
To order by mail click here NINJA LOCKPICKS
When ordering by mail: Indicate book or item and mail with your
name, address, city, state and zip code to:
Dojo Press
PO Box 209
Lake Alfred FL 33850
Please include check or money order. Canada and Foreign
orders, please add $15 per order for First Class Postage. US Funds Only.
DOJO HOMEPAGE AUDIOTAPES VIDEO TAPES FEATURED AUTHOR
SUBMIT YOUR MANUSCRIPT INQUIRIES COMPANY PROFILE
For General or Advertising Information Contact: Dojo Press
Copyright © 1998 Dojo Press
All rights reserved. Do not duplicate or redistribute in any form.