NINJA KUMI-UCHI
[Escapes and Reversals]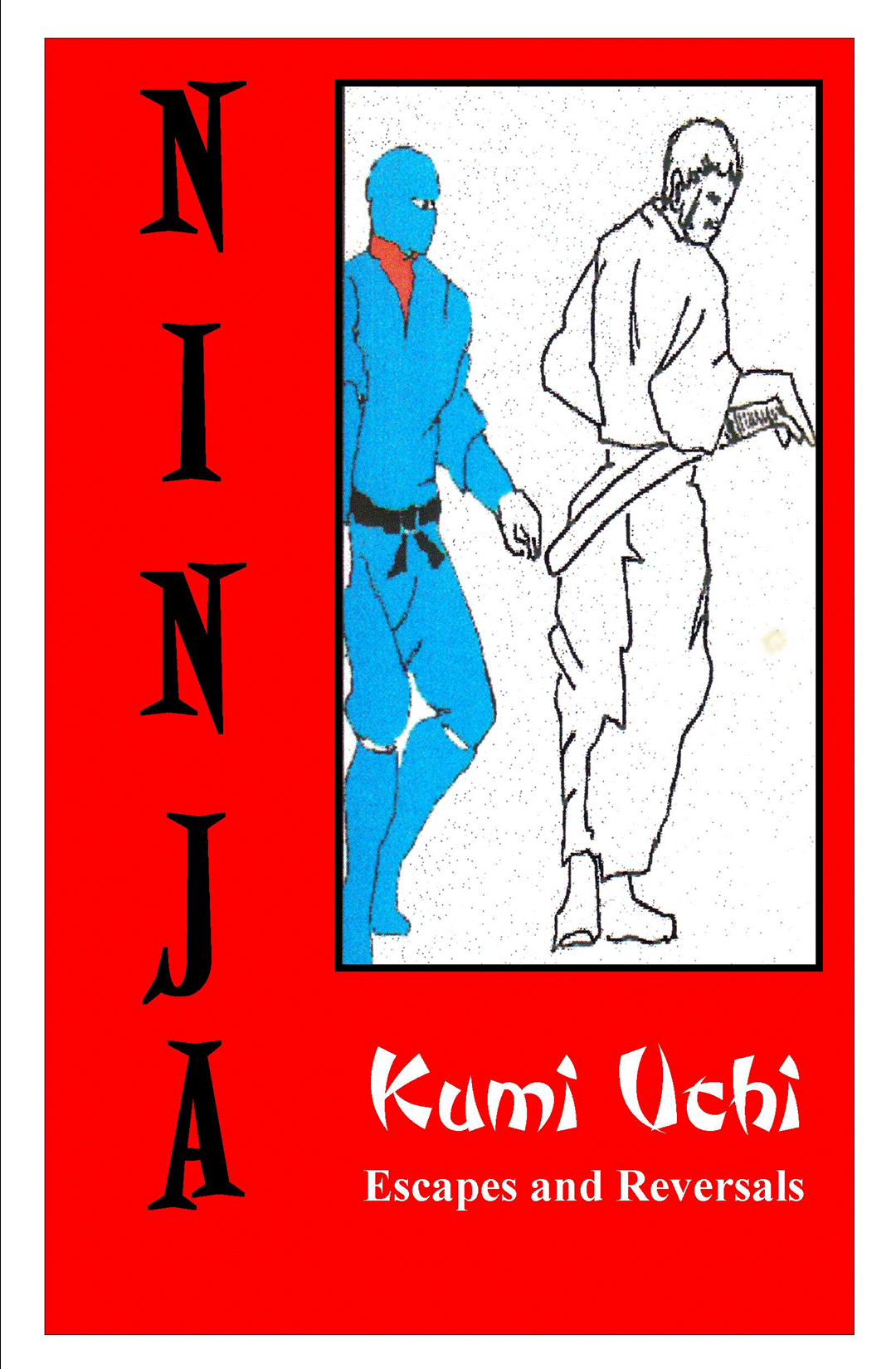 NINJA KUMI-UCHI first appeared as part of Secrets of Invisibility. In it are found the basic Escape and Reversal Techniques used by the Ninja to avoid capture and evade pursuit. While many excellent books on such techniques exist, NINJA KUMI-UCHI reveals the subtle tricks of balance, leverage and unorthodox action used to break the enemy's grip and overcome him in an instant.
Excellent for Self Defense, simple and easy to understand. You can't afford to be without this information in today's turbulent and violent society.

Retail $24.95 + $7 Priority Shipping
Pay With PayPal
| | |
| --- | --- |
| | <!"https://www.paypal.com/en_US/i/btn/view_cart_02.gif"> |
To order by mail click here NINJA KUMI-UCHI
When ordering by mail: Indicate book or item and mail with your
name, address, city, state and zip code to:
Dojo Press
PO Box 209
Lake Alfred FL 33850
Please include check or money order. Canada and Foreign
orders, please add $15 per order for First Class Postage. US Funds Only.
DOJO HOMEPAGE CDs DVDs FEATURED AUTHOR
SUBMIT YOUR MANUSCRIPT INQUIRIES COMPANY PROFILE
For General or Advertising Information Contact: Dojo Press
Copyright © 1998 Dojo Press
All rights reserved. Do not duplicate or redistribute in any form.