KATO-SAN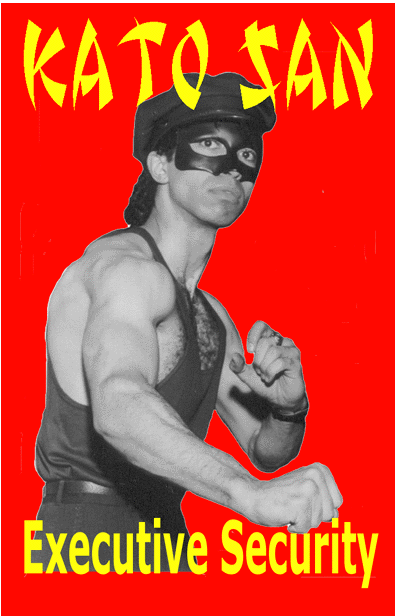 EXECUTIVE SECURITY
In the high tech, modern world of finance, entertainment,and industry, personal security of the rich and famous has become an ever increasing concern. Contemporary member/agents of the DOJO-Academy of Martial Arts, like Kato-San, often find employment in the field of Executive Protection. Presented here for the first time are a few of the many techniques in which the Bodyguard/Chauffeur are skilled; the principles to which they apply the talents of the Tatenokai, the Imperial Japanese Shield Society in which our members have trained for over four hundred years; a short profile of Kato-San, including training methods; and the secret of the Monkey Fist.
Retail $19.95 + $7 Priority Shipping
Pay With PayPal
| | |
| --- | --- |
| | <!"https://www.paypal.com/en_US/i/btn/view_cart_02.gif" > |
To order by mail click here KATO-SAN
When ordering by mail: Indicate book or item and mail with your
name, address, city, state and zip code to:
Dojo Press
PO Box 209
Lake Alfred FL 33850
Please include check or money order. Canada and Foreign
orders, please add $15 per order for First Class Postage. US Funds Only.
DOJO HOMEPAGE CDs DVDs FEATURED AUTHOR
SUBMIT YOUR MANUSCRIPT INQUIRIES COMPANY PROFILE
For General or Advertising Information Contact: Dojo Press
Copyright © 1998 Dojo Press
All rights reserved. Do not duplicate or redistribute in any form.