Ultimate Fighting-Book One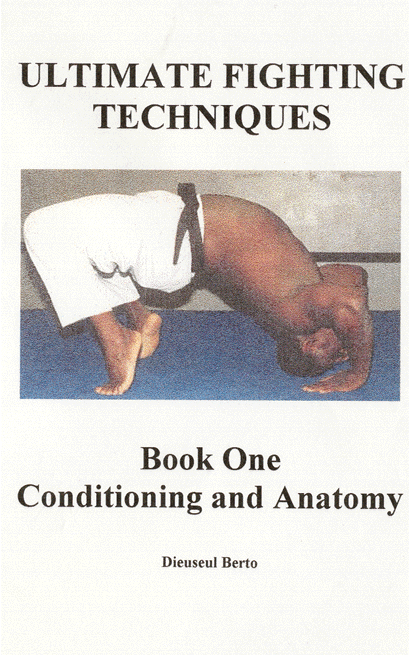 Basic Conditioning and Training
All wrestling is based on stamina. In the first book of this series, Champion Dieuseul Berto takes you through a specific series of exercises designed to devleop not only stamina, but also balance, strength, and flexibility. Each exercise is shown in a series of progressive steps and reference or explanatory notes are included for each posture. If you want to get in shape, HERE'S HOW!
Retail $29.95 + $7 Priority Shipping
Pay With PayPal
| | |
| --- | --- |
| | <! "https://www.paypal.com/en_US/i/btn/view_cart_02.gif" > |
To order by mail click here Ultimate Fighting Book One
When ordering by mail: Indicate book or item and mail with your
name, address, city, state and zip code to:
Dojo Press
PO Box 209
Lake Alfred FL 33850
Please include check or money order. Canada and Foreign
orders, please add $15 per order for First Class Postage. US Funds Only.
DOJO HOMEPAGE CDs DVDs FEATURED AUTHOR
SUBMIT YOUR MANUSCRIPT INQUIRIES COMPANY PROFILE
For General or Advertising Information Contact: Dojo Press
Copyright © 1998 Dojo Press
All rights reserved. Do not duplicate or redistribute in any form.