The Three Treasures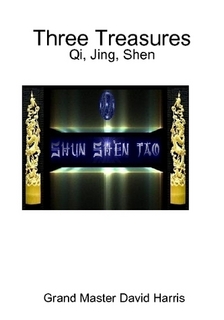 This DVD teaches anyone how to make their everyday activities and/or their martial art skills more effective and more powerful. The skills taught can be applied to openning a jar to kicking a workout bag. Qi Movements, Jing Motions, Shen Technique-The Basic foundations to Shun Shen Tao. This video teaches the priceless learning and training techniques of the Shun Tao system. These techniques are not only priceless; the use of them will improve your skill and ability towards anything to which you apply them.

Grandmaster David Harris
<!width="100" height="30">
1 hour, Color, DVD Format; $19.95
| | |
| --- | --- |
| | <!width="100" height="30"> |
To order by mail click here The Three Treasures
When ordering by mail: Indicate book or item and mail with your
name, address, city, state and zip code to:
Dojo Press
PO Box 209
Lake Alfred FL 33850
Please include check or money order. Canada and Foreign
orders, please add $5 per order for shipping. US Funds Only.
DOJO HOMEPAGE AUDIOTAPES VIDEO TAPES FEATURED AUTHOR
VANISHING NINJA SUBMIT YOUR MANUSCRIPT INQUIRIES COMPANY PROFILE
For General or Advertising Information Contact: Dojo Press
Copyright © 2009 Dojo Press
All rights reserved. Do not duplicate or redistribute in any form. SM112476