Forbidden Fighting Techniques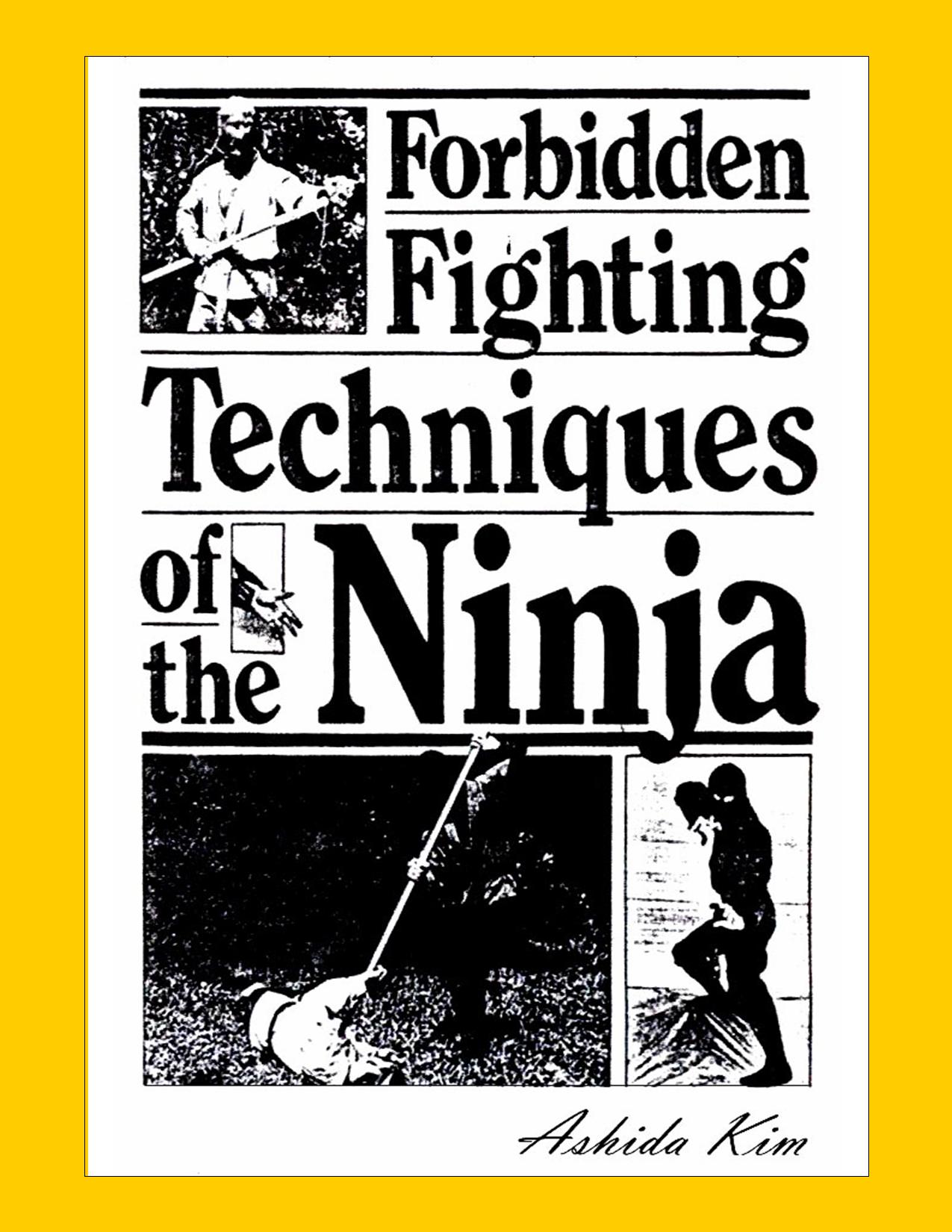 To the Ninja, every finger is a dagger.
Every hand a sword.
And, every arm a spear....
Ashida Kim Presents in this instructional video, an explanation of many of the secret weapons used by feudal and contemporary Ninja to defend themselves and perform their covert operations.
Metsubishi-Ko, Ninja "sight removing devices," that enable the user to vanish in a cloud of dust. The Ninja Needle, used to inflict invisible injuries on the enemy and kill without leaving a trace. Flexible weapons like the Chain, Whip, and Rope Darts are examined and explained. Other Weapons, Drills and Demonstrations Include-
Nunchaka, Baton, Tonfa, Bo Staff, Jo Staff, Chain, Blowgun, Shuriken, Throwing Knives, Hidden Daggers, Demon Masks, Cloak of Invisibility and Many More !!!

The Ninja were masters of many weapons, because they understood that there are only five TYPES of weapon. Once you learn the principles of a representative device, they can be applied to many readily available items. Thus making it unnecessary to carry a weapon, because one can be improvised virtually anywhere. Having a weapon in hand, even if only a handful of sand, can give anyone the courage to be a warrior.

1 hour; Color; DVD Format; $29.95
| | |
| --- | --- |
| | <!width="100" height="30"> |
To order by mail click here Forbidden Fighting Techniques
When ordering by mail: Indicate book or item and mail with your
name, address, city, state and zip code to:
Dojo Press
PO Box 209
Lake Alfred FL 33850
Please include check or money order. Canada and Foreign
orders, please add $5 per order for shipping. US Funds Only.
DOJO HOMEPAGE AUDIOTAPES VIDEO TAPES FEATURED AUTHOR
VANISHING NINJA SUBMIT YOUR MANUSCRIPT INQUIRIES COMPANY PROFILE
For General or Advertising Information Contact: Dojo Press
Copyright © 1998 Dojo Press
All rights reserved. Do not duplicate or redistribute in any form. SM112476