Secrets Of The Ninja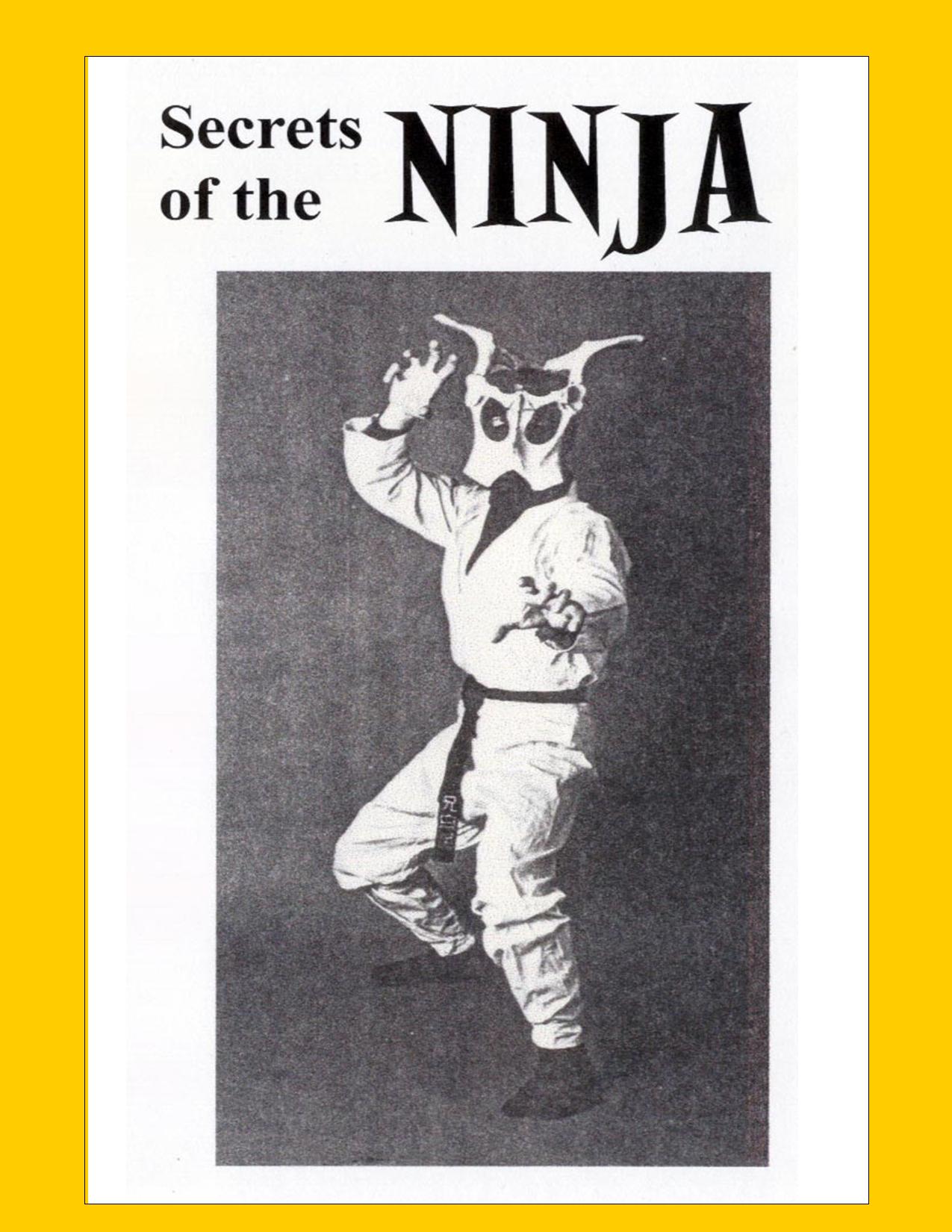 A Totally Different Concept
in Ninja Video !!!
For the First time ever,
Grandmaster Ashida Kim reveals:
SECRET TRAINING TECHNIQUES-
Iron Hand, Needle Finger, Spearhand, Japanese
Stranglehold, Iron Body...
ESCAPE AND EVASION DRILLS-
Appear and Vanish at will, Dislocate Joints,
Strait Jacket Escape, Bullet Dodging,
Covert Entry, Demon Mask...

INVISIBLE FIST- Blinding Techniques, Sentry Removal, Penetration of Solid matter, Dim Mak Needle, Way of the Mystic Warrior, Weapons, Shuriken, Kyoketsu Shjogi, Nunchaka, Nine Cuts of the Invisible Sword...


NINJA MIND CONTROL- Never Before Shown!
See Grandmaster Ashida Kim STOP HIS HEART and put his hand into a
LIVE STEEL TRAP Without Harm !!!

WE DEFY ANY OTHER MARTIAL ARTIST TO DUPLICATE THIS INCREDIBLE TEST !
Unlike Anything You Have Ever Seen Before !
A MUST for Collectors, Students, Teachers, Masters, and non-Believers!
1 hour; Color; DVD Format; $29.95
| | |
| --- | --- |
| | <!width="100" height="30"> |




To order by mail click here Secrets Of The Ninja
When ordering by mail: Indicate book or item and mail with your
name, address, city, state and zip code to:

Dojo Press
PO Box 209
Lake Alfred FL 33850

Please include check or money order. Canada and Foreign
orders, please add $5 per order for shipping. US Funds Only.

DOJO HOMEPAGE AUDIOTAPES VIDEO TAPES FEATURED AUTHOR
VANISHING NINJA SUBMIT YOUR MANUSCRIPT INQUIRIES COMPANY PROFILE

For General or Advertising Information Contact: Dojo Press




Copyright © 1998 Dojo Press
All rights reserved. Do not duplicate or redistribute in any form. SM112476