Ninja Secrets Of Invisibility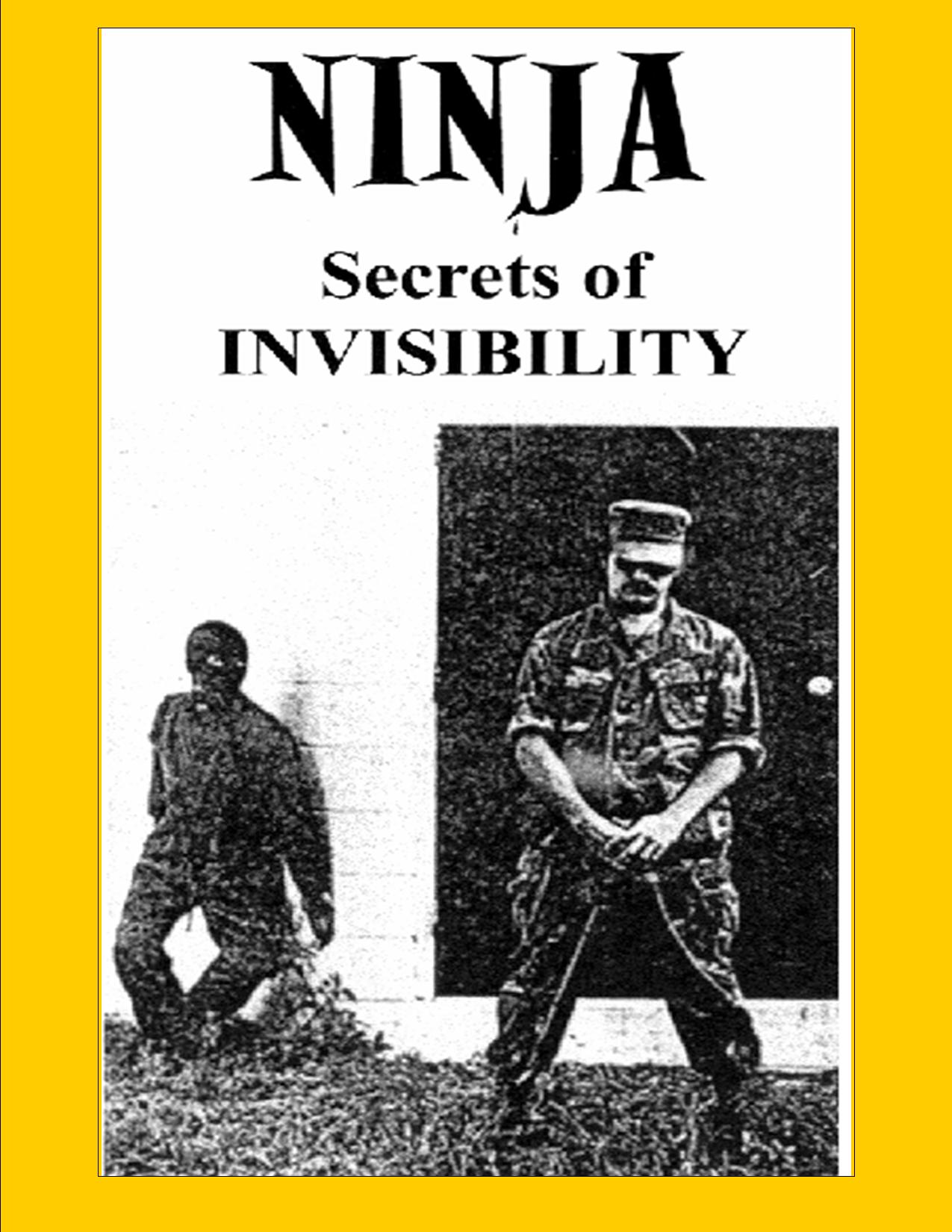 "Looked for, they
cannot be seen...
"Listened for, they
cannot be heard...
"Felt for, they cannot
be touched...
Ashida Kim, author of fifteen books on the ancient and honorable Art of Stealth, Ninjitsu, demonstrates techniques from the Silent Way that earned the Ninja legendary fame as the Invisible Assassins of feudal Japan.

Learn to penetrate Unseen into Forbidden Areas


Pass silently Through Barriers and Obstacles


Vanish without leaving a trace

This videotape fulfills the promise made by many martial arts.
Namely, the ability to overcome any attacker WITH NO PHYSICAL CONTACT!
Simply by running away and hiding. Now this long forbidden power to Fight or Disappear is revealed to the public. Ancient training methods; History and tradition; Inpo, the Art of Entering; and Tonpo, the Art of Escaping.
1 hour; Color; DVD Format; $29.95
| | |
| --- | --- |
| | <!width="100" height="30"> |
To order by mail click here Ninja Secrets Of Invisibility
When ordering by mail: Indicate book or item and mail with your
name, address, city, state and zip code to:
Dojo Press
PO Box 209
Lake Alfred FL 33850
Please include check or money order. Canada and Foreign
orders, please add $5 per order for shipping. US Funds Only.
DOJO HOMEPAGE AUDIOTAPES VIDEO TAPES FEATURED AUTHOR
VANISHING NINJA SUBMIT YOUR MANUSCRIPT INQUIRIES COMPANY PROFILE
For General or Advertising Information Contact: Dojo Press
Copyright © 1998 Dojo Press
All rights reserved. Do not duplicate or redistribute in any form. SM112476