DOJO-Academy of Martial Arts presents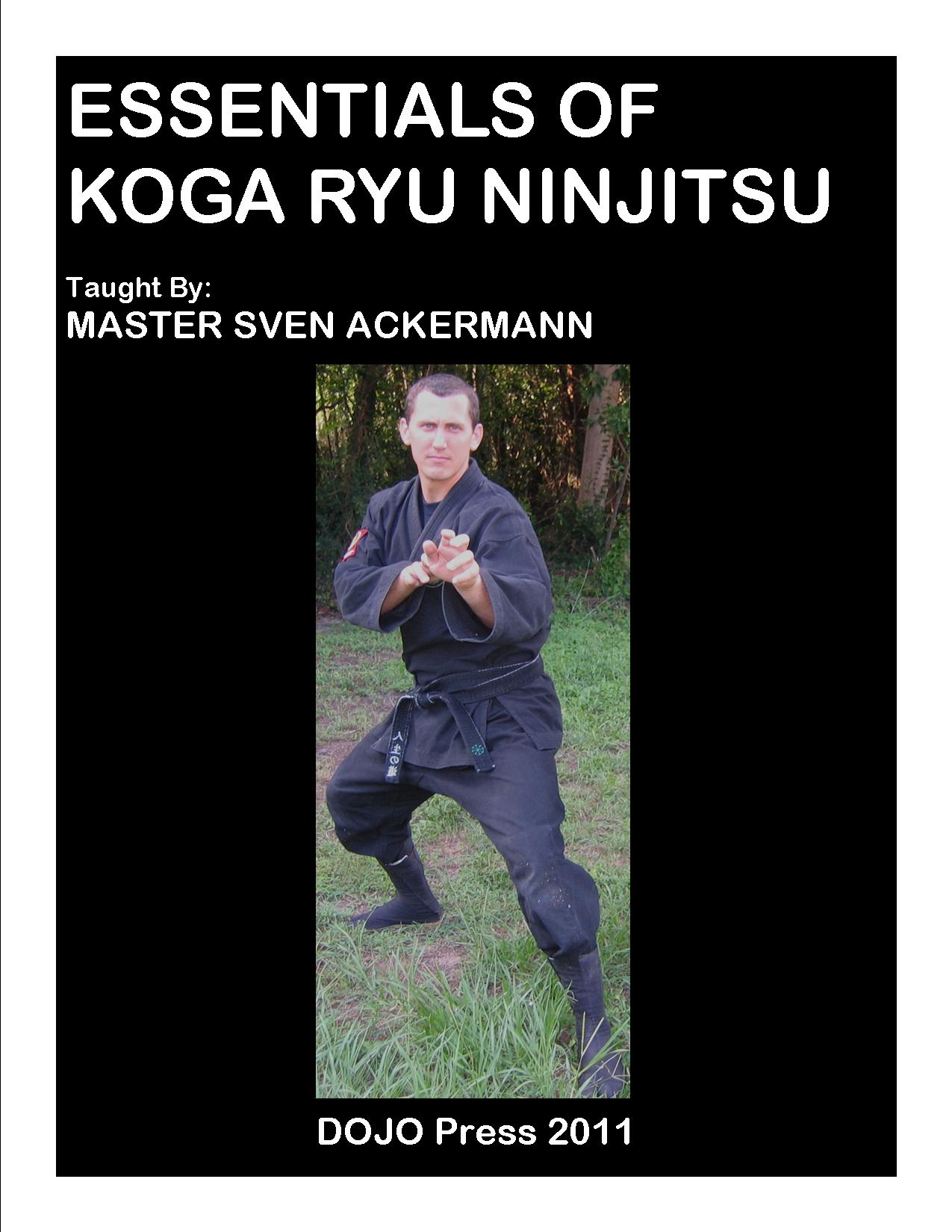 Essentials of Koga Ryu Ninjitsu
taught by Master Sven Ackermann


5th Degree Black Belt Sensei Sven Ackerman's began his martial arts career at the age of six, practicing Judo. After many years of training and competitions, he decided to learn further systems of martial arts, amongst others he learned more about Ninjitsu, Ju-jutsu and Aikido as well as the handling of wood and metal weapons in different schools of combat sport.

At a seminar in 2006 Sensei Ackermann met Ninjitsu Grandmaster Ashida Kim whose techniques and teachings had influenced Sensei Ackermann for a long time. Since that meeting they have kept in close contact, enabling Sensei Ackermann to learn even more about Ninjitsu.

In this DVD, Sensei Ackermann demonstrates some of the essential techniques necessary to practice Koga Black Dragon Style Ninjitsu. Each of which teaches the fundamental principles necessary to become a shadow-warrior of the darkness, a ghost-soldier of the night. Looked for, cannot be seen; listened for, cannot be heard; felt for, cannot be touched, the Ninja!
Essentials of Koga Ryu Ninjitsu will teach you:


The Nine Basic Stances


Punching and Striking Techniques


Blocking and Striking Techniques


Kicking Techniques


Rolling and Falling Methods


Taijutsu no Kata The Body Movement Form


Mi Lu Kata The Dance of Invisibility


Tanto no Kata The Hidden Dagger Form


Kata Dante The Dance of the Deadly Hands


Ku no Kata The Vanishing Form

55 minutes; Color; DVD Format; $19.95
| | |
| --- | --- |
| | <!width="100" height="30"> |



To order by mail click here Essentials of Koga Ryu Ninjitsu
When ordering by mail: Indicate book or item and mail with your
name, address, city, state and zip code to:

Dojo Press
PO Box 209
Lake Alfred FL 33850

Please include check or money order. Canada and Foreign
orders, please add $5 per order for shipping. US Funds Only.

DOJO HOMEPAGE AUDIOTAPES VIDEO TAPES FEATURED AUTHOR
VANISHING NINJA SUBMIT YOUR MANUSCRIPT INQUIRIES COMPANY PROFILE

For General or Advertising Information Contact: Dojo Press




Copyright © 2011 Dojo Press
All rights reserved. Do not duplicate or redistribute in any form.