Ninja Mind Control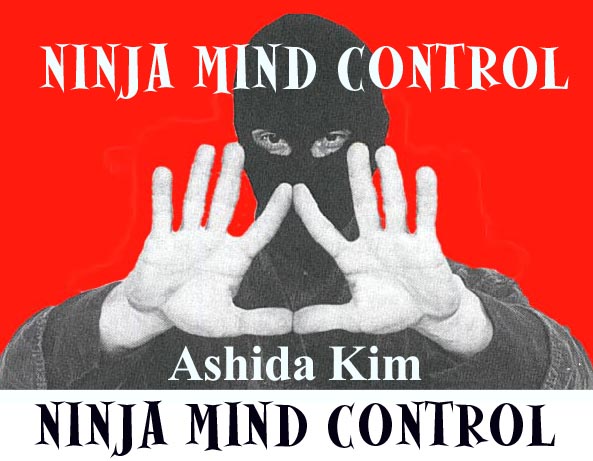 Master Kim's first, and most widely read book, Ninja Mind Control has become the classic text on Ninja meditation techniques.
Side One is a seated meditation that includes Kuji Kiri, the mystic Ninja in-signs of secret power, and the basic techniques of collecting, cultivating, and circulating Qi, the vital life-force of the universe.



Sise Two is the Inner Quest, produced to accompany
Iron Body Ninja (Secret Ninja Alchemy) this 30 minute guided meditation provides the auto-suggestive cues to find the Spirit Helper, your Hidden Teacher, who will show you the Path to Enlightenment and Self Knowledge.



45 minutes per side, Audiotape; $19.95
| | |
| --- | --- |
| | <!width="100" height="30"> |
90 minutes; CD Format: $19.95
| | |
| --- | --- |
| | <!width="100" height="30"> |



To order by mail click here Ninja Mind Control
When ordering by mail please specify Audiotape or CD and mail with your
name, address, city, state and zip code to:

Dojo Press
PO Box 209
Lake Alfred FL 33850

Please include check or money order. Canada and Foreign
orders, please add $5 per order for shipping. US Funds Only.

DOJO HOMEPAGE AUDIOTAPES VIDEO TAPES FEATURED AUTHOR
VANISHING NINJA SUBMIT YOUR MANUSCRIPT INQUIRIES COMPANY PROFILE

For General or Advertising Information Contact: Dojo Press, Inc.




Copyright © 1998 Dojo Press, Inc.
All rights reserved. Do not duplicate or redistribute in any form. SM112476