Dancing Ninja Masters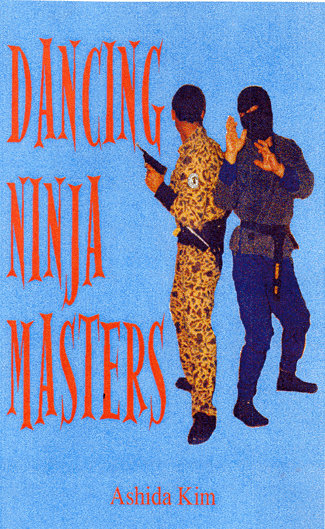 Ninjitsu has been described as the
"Art of Fighting Without Fighting."

It is a method of "dancing" with the enemy. Of, stepping out of the way and letting him fall down. This is due to the fact that the enemy/partner does not know he is dancing. He thinks he is in a fight. What makes one a "master" is knowing that the outcome is irrelevant. Then, one can enjoy the dance and, hopefully, the opponent will learn the lesson of all good martial arts. Namely that the only real enemy is oneself.
The lesson of Ninjitsu is found in the practice of "forms" or "kata." The nature of their teaching is in many ways similar the meditation techniques in that what is learned cannot be explained, only experienced. Thus contributing to the transcendental nature of the Art. Ninjitsu being a complete system, there are naturally more than one of these forms. Given in this text is one of nine known as the Mi Lu Kata, or Lost Track Forms.

8 1/2 x 11, softcover

$19.95 + $7 Priority Shipping

Read the Book-See the Tape- Dancing Ninja Masters-The Video

Pay With PayPal
| | |
| --- | --- |
| | <!"https://www.paypal.com/en_US/i/btn/view_cart_02.gif"> |
To order by mail click here Dancing Ninja Masters
When ordering by mail: Indicate book or item and mail with your
name, address, city, state and zip code to:
Dojo Press
PO Box 209
Lake Alfred FL 33850
Please include check or money order. Canada and Foreign
orders, please add $15 per order for First Class Postage. US Funds Only.
DOJO HOMEPAGE AUDIOTAPES VIDEO TAPES FEATURED AUTHOR
SUBMIT YOUR MANUSCRIPT INQUIRIES COMPANY PROFILE
For General or Advertising Information Contact: Dojo Press
Copyright © 1998 Dojo Pres.
All rights reserved. Do not duplicate or redistribute in any form.