DANCING NINJA MASTERS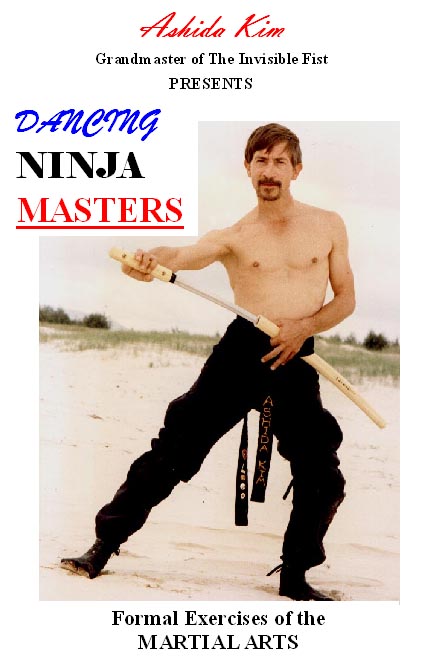 Kata are the formal exercises of all Karate. Each of theMartial Arts Masters on this video is a "dragon." Sifu Thai Tran; Sensei Chris Hunter; Professor John Doudrick; Ultimate Fighter Dieuseul Berto, trained in the fistic and grappling arts. Dancing these ritual exercises to music. Unlike anything you've seen before!" Two Drunken Jug Forms; Tiger Form from Shaolin Temple Boxing; Five Fundemental Karate Kata common to every recognized Karate Style, Bo Staff, Ninja Sword, Japanese Full Contact Ring Wars, and Much More!
1 hour; Color; DVD Format; $29.95
| | |
| --- | --- |
| | <!width="100" height="30"> |
To order by mail click here DANCING NINJA MASTERS
When ordering by mail: Indicate book or item and mail with your
name, address, city, state and zip code to:
Dojo Press
PO Box 209
Lake Alfred FL 33850
Please include check or money order. Canada and Foreign
orders, please add $5 per order for shipping. US Funds Only.
DOJO HOMEPAGE AUDIOTAPES VIDEO TAPES FEATURED AUTHOR
VANISHING NINJA SUBMIT YOUR MANUSCRIPT INQUIRIES COMPANY PROFILE
For General or Advertising Information Contact: Dojo Press
Copyright © 1998 Dojo Press
All rights reserved. Do not duplicate or redistribute in any form. SM112476