Dragon Lady of the NINJA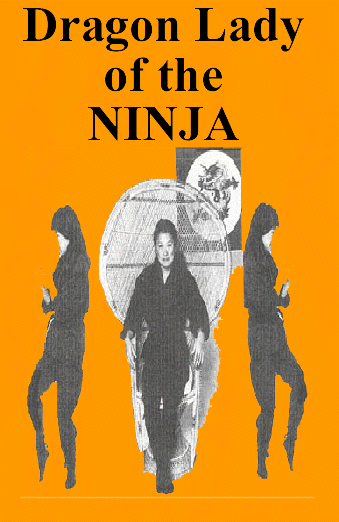 Kunoichi no Jitsu was the Ninja technique of using female spies to infiltrate, sabotage, and assassinate enemy warlords.
In feudal Japan women were considered property and socially beneath their male counterparts. It was years before the strict caste system even allowed their victims to entertain the thought that a woman might have done them in.
Thus, disguised as geisha or kitchen help these deadly sisters of the night were able to penetrate enemy strongholds and get near enough to poison or kill their target.

In modern times female agents are a regular and equal part of most intelligence networks. Given here are techniques of espionage and self defense suitable for modern self defense or serious revenge.
ELSABE GULDENHUYS from SOUTH AFRICA

INITIATION OF THE DRAGON LADY

KUNOICHI TRAINING

RED BEDROOM TECHNIQUES

AND MUCH MORE…!!!

1 hour; Color; DVD Format; $29.95




| | |
| --- | --- |
| | <!width="100" height="30"> |





To order by mail click here Dragon Lady of the NINJA

When ordering by mail: Indicate book or item and mail with your
name, address, city, state and zip code to:

Dojo Press
PO Box 209
Lake Alfred FL 33850

Please include check or money order. Canada and Foreign
orders, please add $5 per order for shipping. US Funds Only.

DOJO HOMEPAGE AUDIOTAPES VIDEO TAPES FEATURED AUTHOR
VANISHING NINJA SUBMIT YOUR MANUSCRIPT INQUIRIES COMPANY PROFILE

For General or Advertising Information Contact: Dojo Press




Copyright © 1998 Dojo Press
All rights reserved. Do not duplicate or redistribute in any form. SM112476