CLOAK OF INVISIBILITY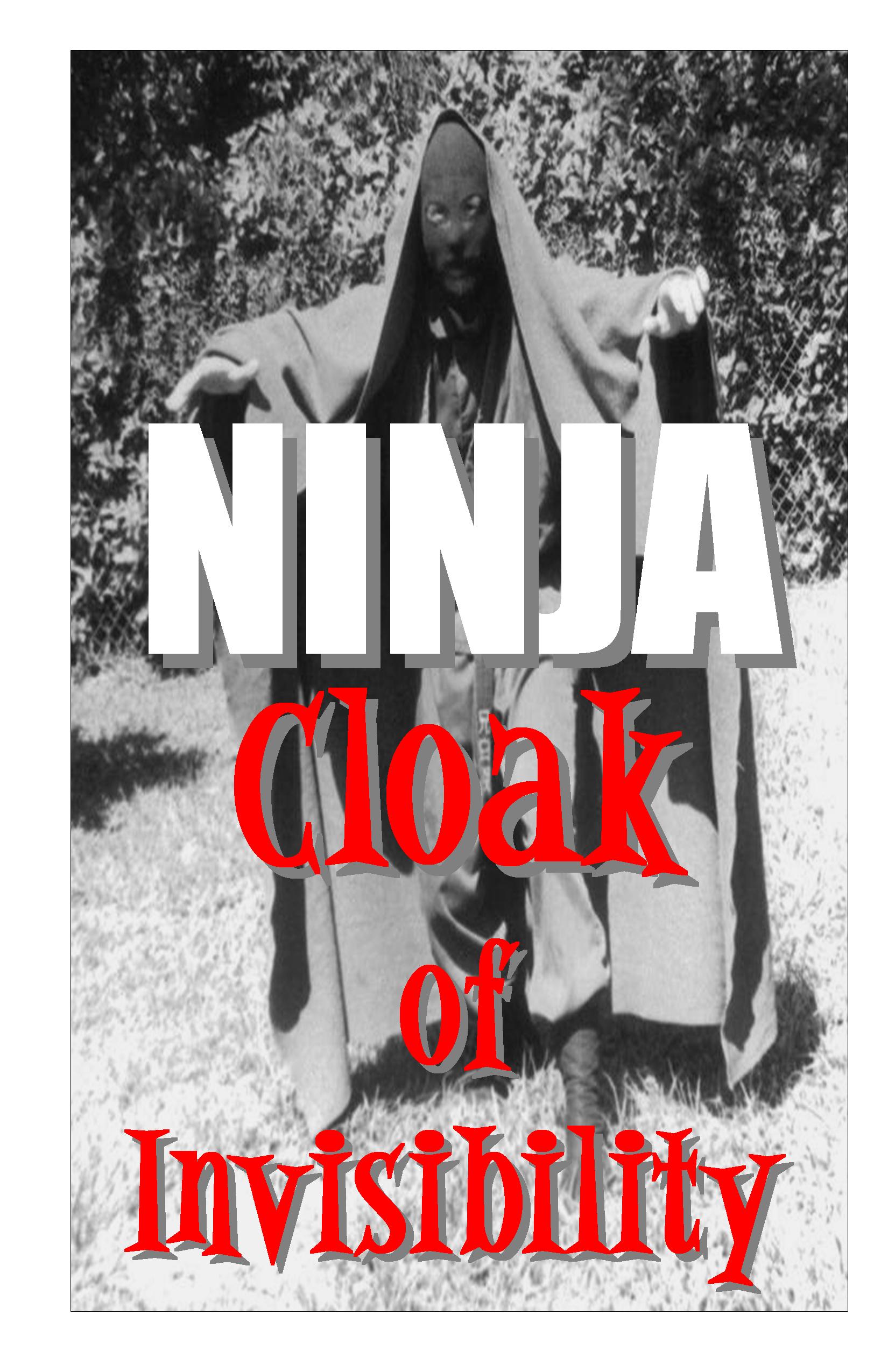 Ninja Cloak of Invisibility originally appeared as one-half of Ninja Cloak and Dagger. (1986) It has been completely re-written and printed from the original photograph so that no claim of copyright infringement can be made by the former publishers, who claim it has been out of print since 1990. Ninja Cloak of Invisibility contains never before revealed secrets of using the cape in combat. As a Net, as a Shield, as a Weapon, as Magician's Scarf to enabling the Ninja to fight or disappear using the vital "Time Lag Factor" that insures complete success.
Includes psychological strategy as well as tactical techniques.
Now, you too can become a Shadow-Warrior, a Ghost Soldier of the dreaded Black Dragon Tong of Retribution. A Ninja...
$19.95 + $3 s&h
Pay With PayPal
| | |
| --- | --- |
| | <!"https://www.paypal.com/en_US/i/btn/view_cart_02.gif"> |
To order by mail click here CLOAK OF INVISIBILITY
When ordering by mail: Indicate book or item and mail with your
name, address, city, state and zip code to:
Dojo Press
PO Box 209
Lake Alfred FL 33850
Please include check or money order. Canada and Foreign
orders, please add $5 per order for shipping. US Funds Only.
DOJO HOMEPAGE AUDIOTAPES VIDEO TAPES FEATURED AUTHOR
VANISHING NINJA SUBMIT YOUR MANUSCRIPT INQUIRIES COMPANY PROFILE
For General or Advertising Information Contact: Dojo Press
Copyright © 1998 Dojo Press
All rights reserved. Do not duplicate or redistribute in any form. SM112476