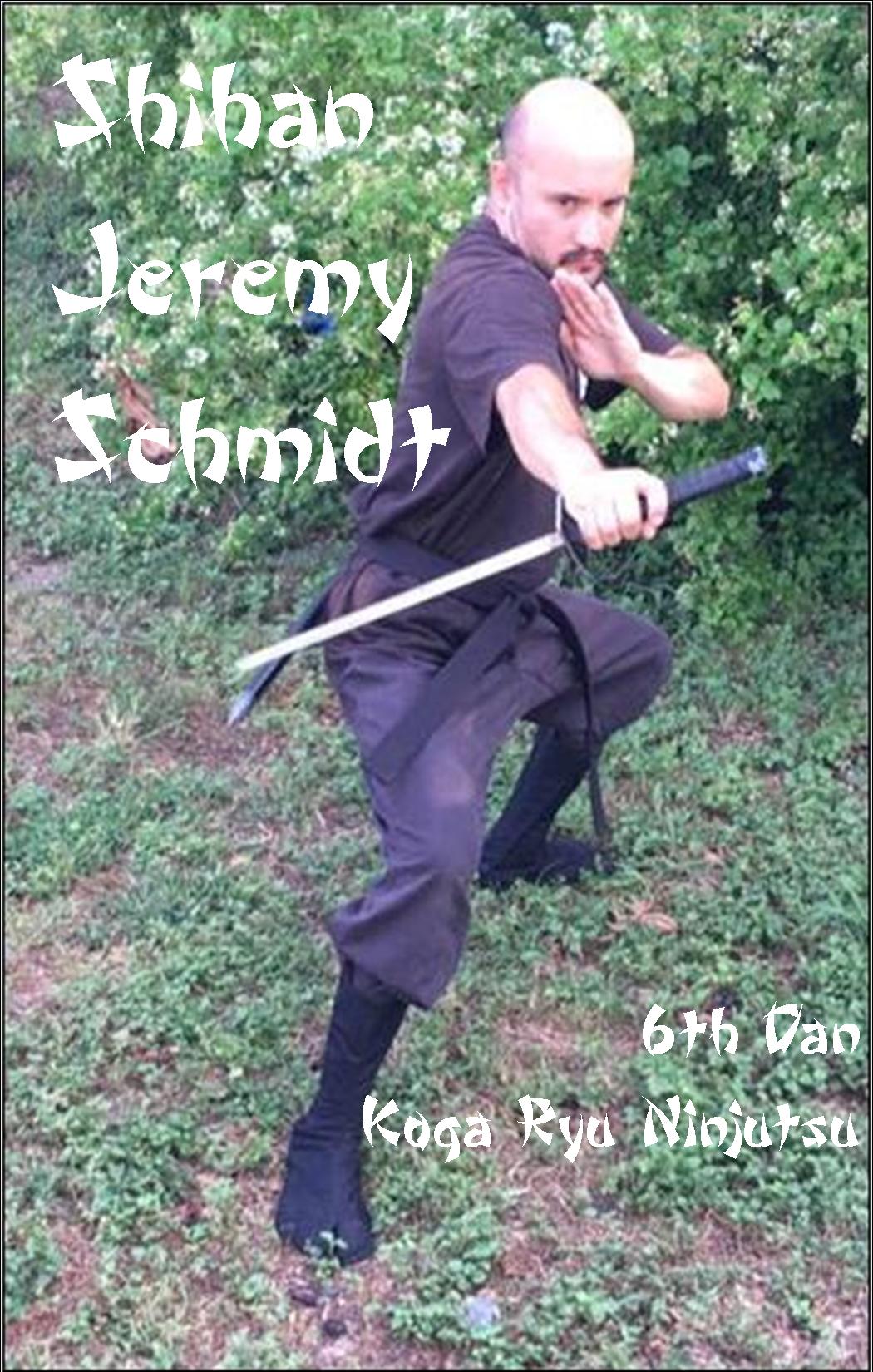 Shihan Jeremy Schmidt
Shihan Jeremy Schmidt is a 6th degree Black Belt in Koga Ryu Ninjutsu. His personal memoirs and notes form the syllabus of his training manual, Koga Ryu Ninjitsu, while his DVD series Basic and Advanced Ninja Weapons offers an opportunity to train with him in the secret weapons techniques of this ancient Ninja school.
The Ninja were known historically as masters of weaponry. Through the application and practice of these methods the student learns the fundamental principles necessary to step upon the Silent Way and become a shadow warrior.