AMERICAN HOMEGUARD
Airline Safety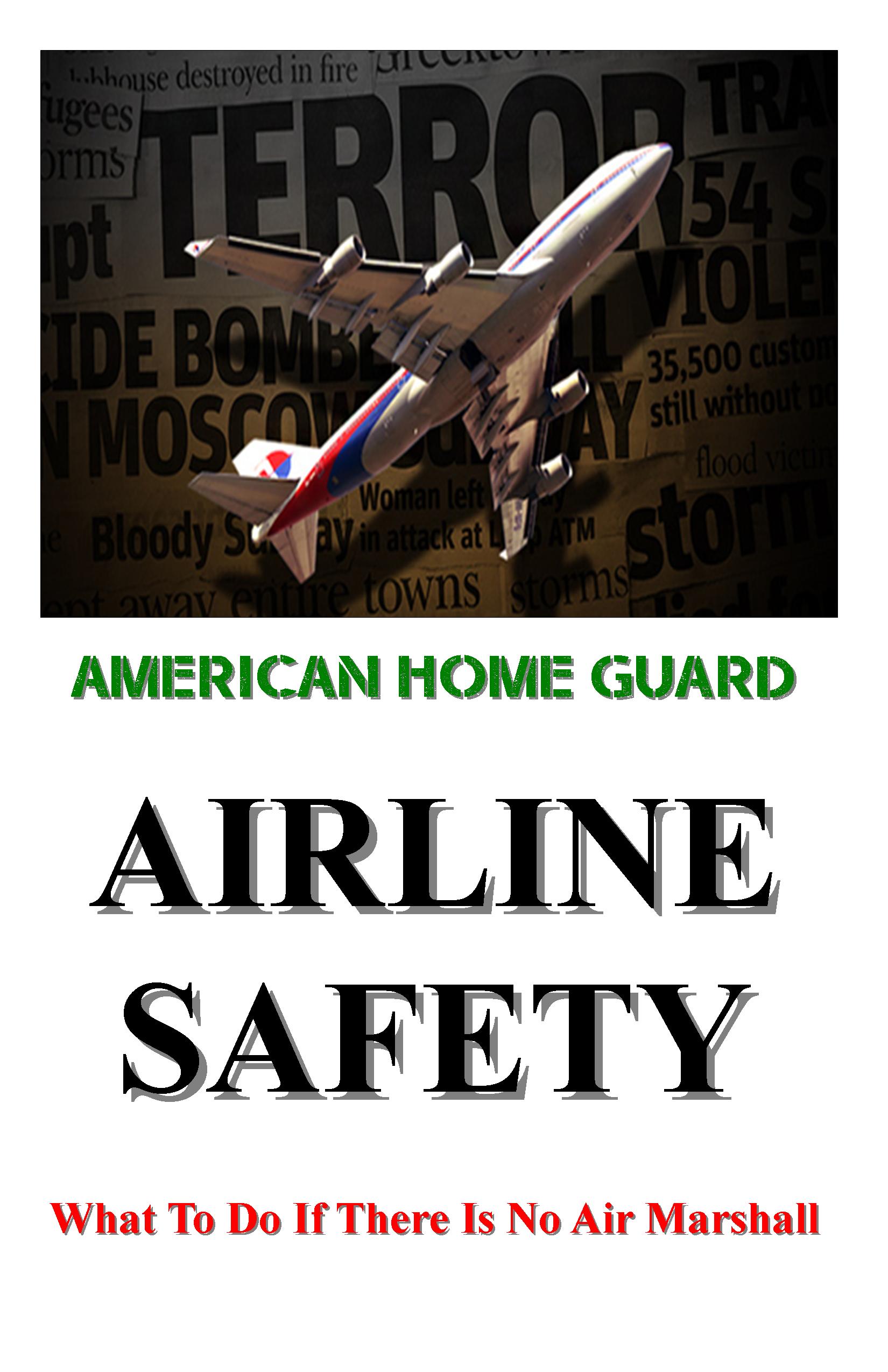 What To Do
If There Is No Air Marshall

On September 12, 2001, when airline flights were allowed to resume following the terrorist attack on the World Trade Centers, one captain, speaking from the flight deck to his passengers, told them the following:


"Ladies and gentlemen, this is your captain speaking. Now that the safety lecture is over, we're about the take off now for the first time since the Twin Towers in New York were destroyed by hijacked airplanes. We haven't been given any instructions from the FAA about what we should do if someone tries to hijack our plane, or been provided with any extra security on board. So, we're kind of on our own here in uncharted territory. I just wanted to say thanks for flying with us and tell you that IF anyone should stand up and try to take over this plane, I want you to pick up whatever you have handy, your pillow, blanket, tray table, book, newspaper, magazine, or whatever and throw it at his head and keep throwing things at him until you can jump on him and beat him until he stops wiggling and hold him down until the flight crew can take him into custody. I assure you, no one is going to hijack THIS flight because no one or two or even five men can stand against the efforts of all the rest of us working together to stop them. Thanks for flying with us today and we hope you enjoy the flight."
This American HomeGuard Manual takes those instructions a few steps further. Published by Patriot Press October 2001- revised 2006.



Included in this American Home Guard Manual


History of the HomeGuard


Lessons of Flight 93


Improvised Weapons


Unarmed Combat


How To Land in an Emergency


And much more...
Retail $29.95 +$7 Priority Shipping
5 1/2 x 8 1/2 inches;illustrated
Pay With PayPal
| | |
| --- | --- |
| | <! "https://www.paypal.com/en_US/i/btn/view_cart_02.gif"> |
AMERICAN HOMEGUARD TRAINING MANUALS
911-3 American Home Guard Training Manual
911-7 Killer Commando Techniques
911-8 U.S. Army Bayonet and Knife Fighting
911-10 Homeland Shield, Sword, and Spear
To order by mail click here Airline Safety
When ordering by mail: Indicate book or item and mail with your
name, address, city, state and zip code to:
Dojo Press
PO Box 209
Lake Alfred FL 33850
Please include check or money order. Canada and Foreign
orders, please add $5 per order for shipping. US Funds Only.
DOJO HOMEPAGE CDs DVDs FEATURED AUTHOR
SUBMIT YOUR MANUSCRIPT INQUIRIES COMPANY PROFILE
For General or Advertising Information Contact: Dojo Press
Copyright © 2001 Dojo Press
All rights reserved. Do not duplicate or redistribute in any form.